Delivered Wholesale
Trade Only Specialists
Nationwide Distribution
UK & Ireland
2 - 3 Day Delivery
Direct to Store*
Free Delivery
Orders over £150 + VAT*
Delivered Wholesale
Trade Only Specialists
Nationwide Distribution
UK & Ireland
2 - 3 Day Delivery
Direct to Store*
Free Delivery
Orders over £150 + VAT*
Homeware Essentials - Wholesale Trade Only
One of the UK's Leading Delivered Wholesale Suppliers for Convenience Stores
We make stocking your convenience store more convenient!

We are a direct to store non-food wholesale supplier to the UK convenience store market. We stock a large range of non-food products across all of the key convenience categories, including; Seasonal, Household & Cleaning, DIY, Kitchen, Pet Products, Toiletries & Medicines, Smokers Request, Batteries & Electrical and Stationery & Gift.
We offer easy ording via our website, with live stock levels from a range of over 2,000 lines.
What our customers say about us
Homeware Essentials are one of the best and easiest suppliers we deal with.
The whole experience is smooth from ordering from their up-to-date website, to the clear invoicing & reliable quick delivery. The range of non-food products available complements our food offering and completes the one stop shop experience for our customers. The great seasonal ranges also help us gain those extra, easy & highly profitable sales.

Alun Roberts - Eurospar, Gwynedd
It is very difficult to summarise how amazing everybody at Homeware Essentials has been.
It's not been easy to get stock at times, but a lot of the things which have been difficult to find Homeware Essentials seems to have them available with quick delivery, which is fabulous. Some real hidden gems in the range, stocking things which add a real point of difference for independent retailers or retailers that are trying to stand out from the crowd.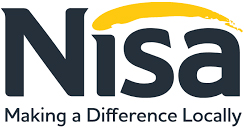 Adam Vincent - Dike & Son Ltd
Just received our first order, really impressed.
The stock is fantastic quality and we are really impressed with the standards.

Chloe - Spar Kwik E Mart, Alford
Thank you all so much! We cannot recommend you all enough.
We would just like to thank everyone at Homeware Essentials for always providing the stock we need, and in a timely manner. We are not sure that we would have been able to keep the business going throughout the pandemic without your support to our business, and providing us with excellent quality products. Any issues we have had have been minor, and were sorted out straight away with no fuss.

Mr & Mrs Dransfield - Nesscliffe Service Station, Shrewsbury
It's the little things that make a difference
I just wanted to say how impressed I am with your website and customer service. I sent an enquiry last week and the next day, instead of receiving a generic or impersonal reply, I got a phone call from Alexandra. She was so friendly and professional and answered all my queries.
Robbie Kennedy-Elliott - The Pier Shop Inveraray